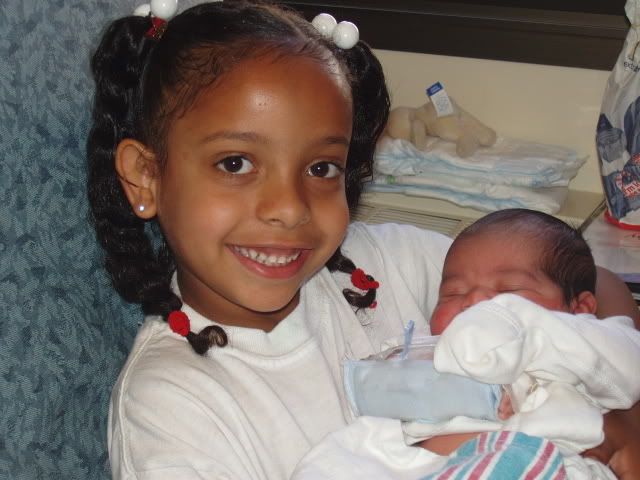 September 27, 1999 is a day that my life was changed forever. That day my oldest kid, Machaela was born, about 3:20 in the afternoon. It's so hard to believe that seven years have now passed.

It seems like just last week, I was holding that precious little girl for the first time, with tears streaming down my face. I remember so clearly seeing her all wrapped up in a blanket, that tiny pink hat on her head. I remember talking to her and calling her by her name (we had already decided on Machaela). She focused in on me when she heard me talking.

It seems like just days ago we were dealing with teething. Now I'm having to pull those same baby teeth out as they hang on by a little thread of gum. It seems like we were just cheering her first words on. Now she talks circles around us, and even pulls out vocabulary words I didn't know till I was older! It seems that we were just rooting her on as she took her first steps at ten months old. Now she's learning to ride a 2-wheel bike!

Lord, what happened? Our baby is growing up! I know I can't stop it, so I may as well cheer her on like when she took those very first steps.

I could pull a sermon out of this, but I will spare everyone today. Today, I just want to honor Machaela. She is growing fast, but she will always be Daddy's little girl.

Machaela, Daddy loves you! Happy birthday!
*This post was done purposely in Machaela's favorite color, blue!