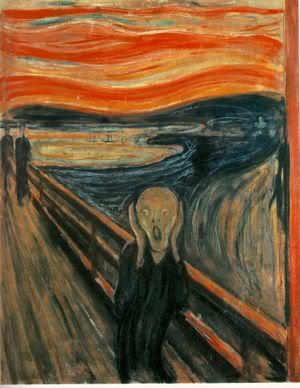 That's an interesting title today, isn't? It's fitting, because that is how I feel. Frustrated. Discontent. Restless. Do you ever feel this way? I've been doing some reading on other minister's blogs and websites, and one thing I've read about is a theatre church. Not that I want to make church a theatrical production, but they seem to make great meeting spots. Reading about this has once again stoked the pioneering flame inside of me. The result from my admittedly poor vantage point has me in a place of discontent, and frustration. I want so bad to jump out and do what I feel God has called me to do, but I just don't know where to start. There are so many questions I have, so many details to work out, that my mind is simply baffled.
For a long time, I have had the sense that God is preparing me for something a lot bigger than me. I know at least in part, that is a church. The funny thing is though, that I immediately begin scanning and researching different areas, different cities, and I just am baffled as to what city to even try something like this in. As a minister in the
Church of God
, headquartered in Cleveland, TN, I ideally want to have a ministry where no COG presence is. I have several cities nearby my home that do not have that presence.
I am full of questions. In fact, I could probably ask so many questions about this that I would not get to the actual work itself! I admit, I'm fearful about this. What if I fail? What if I launch something, only to have to shut it down some time later because no one supported it? Can I get people to come along who catch the same vision, and help lead? How do I get those people? You see, I have lots of questions and worries. I know that I shouldn't be fearful about this. But perhaps I feel a lot like the spies Moses sent over to check out the Promised Land, excited about the land, but fearful of the opposition.
The Bible tells us that
"eye has not seen, nor ear has not heard, neither has it entered into the heart of man, the things that God has prepared for that love him"
(1 Cor.2:9). It also tells us in Ephesians 3:20 that God is
"able to do far more abundantly beyond all that we ask or think, according to the power that works within us"
. God is more than able to see his call and vision through, using even an inexperienced punk like me. I guess at the heart of this blog today is a simple request to pray for me. I want to move in God's will for us. Thanks, friends. Have a great weekend!